Perch Base
Sailing Orders
This is the Base's Bulletin Board for Current Notices
All event details will be published in
Flash Traffic
messages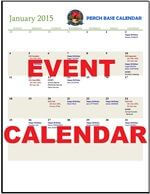 Thursday
June 18
through
Monday
August 17
Online USSVI voting opens:
The preferred voting method is on-line at ussvi.org. Select "Vote Nat Election" from the options on the left.
Reminder: Associate members can't vote.
Online voting will be available beginning at 0001 on June 18, 2020.
Whether voting online or by paper ballot, each member must complete their own ballot.
Proxy voting (members casting ballots for other members) is not allowed. While members may assist other members in preparing their ballots, the member must complete their paper ballot in their own hand. Proxy ballots will be rejected.
Mail completed ballots to:
Tom Conlon, PNC
USSVI Election Master
8 Davis Avenue
Harrison, NJ 07029
Online voting ends at 2359 on August 17, 2020.
Paper ballots must be received by the Election Master no later than August 17, 2020 to be counted. Ballots received after this date will not be counted.
The duties of the various officers are specified in the USSVI Bylaws and can be read on the USSVI website.
The official paper ballot is on page 33 of the Second Quarter 2020 American Submariner.
The PROPOSED BYLAWS AMENDMENTS are on page 30 & 31 of the Second Quarter 2020 American Submariner.
Ray Marshall Drive-By Birthday Parade:
Come join us to celebrate Ray Marshall's 100th birthday with a DRIVE-BY birthday parade on Sunday, August 2, 2020 from 10:00 to 11:00 AM.
Amidst the COVID, a drive-by is the best we can do!
BEEP, HONK, WAVE and CHEER as you drive by
650 E PARK AVE, GILBERT AZ 85234-5988
(Left-click address, above, for a Google map to the Ray Marshall's house.)
Ray Marshall, a USSVI Life Member and Holland Club Member, joined the Navy in 1939, and retired as a Chief Engineman, ENC(SS) in 1959.
Ray qualified in 1941 (79 years qualified!) on the USS Porpoise (SS‑172) and served on 7 submarines. Ray completed 12 war patrols; 6 on Porpoise and 6 on Guavina.
2020 USSVI National Convention CANCELLED:
In light of the current national pandemic emergency, the USSVI board of directors has voted to cancel the 2020 National Convention in Tuscon. This convention will be rescheduled for August 2023.
The BOD felt a number of uncontrollable circumstances made having the convention not in the best interest of the organization.
If you are due a refund for your convention registration, please give the convention committee time to issue checks and get those refunds in the mail.
Please address any questions or concerns to Jon Jaques, the National Senior Vice Commander, via email at jjaques@bellsouth.net.
Sunday,
November 1
through
Friday,
November 6