OBITUARY
Walt Blomgren
Perch Base member Walt Blomgren went on Eternal Patrol on May 24, 2016. Walt was our Base Chaplain in 2009-2012 and Event Coordinator in 2013. He was a member of the Holland Club, having qualified in submarines over 50 years ago.
Walt was born in 1938 and enlisted in the Navy from 1957 to 1961, leaving as an EN2(SS). He served and qualified on the Argonaut (SS-475) from 1957 to 1959 and then on the Halfbeak (SS-352) from 1960 to 1961.
A brief military service will be conducted at the National Memorial Cemetery of Arizona on Cave Creek Road on Tuesday, May 31, at 2:30 PM.
LINK to obituary subsequently issued by Walt's family.
SAILOR, REST YOUR OAR! YOUR WATCH HAS ENDED.
Your Brothers of the 'Phin Have the Watch.
Fair Winds and Following Seas, Shipmate.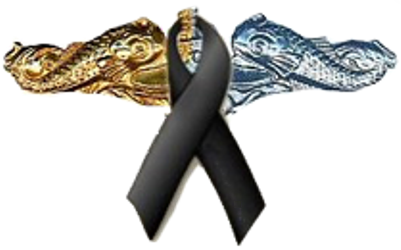 Pictures taken at the Memorial Service.
Click on any thumbnail for a larger picture.