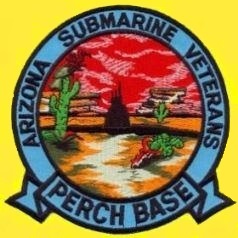 Arizona Submarine Veterans
Perch Base
Phoenix, AZ
United States Submariners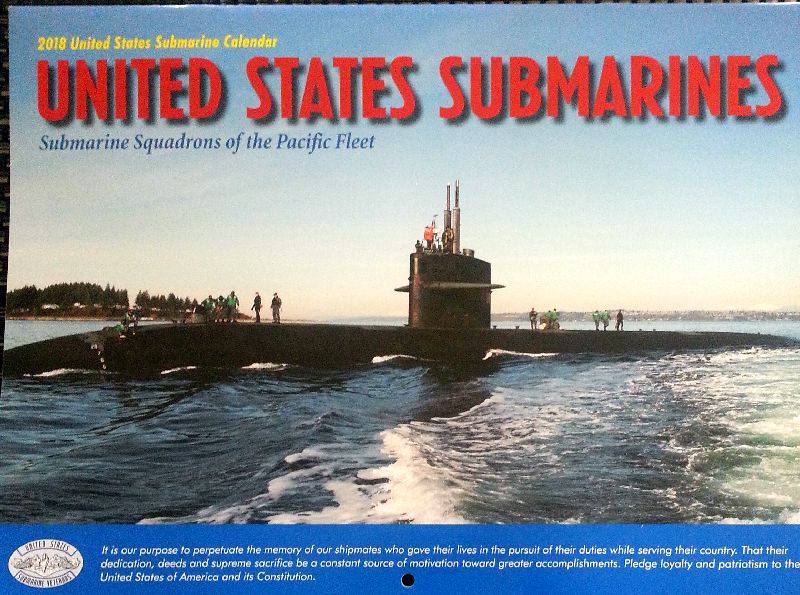 2018 USSVI Calendars
Perch Base is selling 2018 USSVI calendars. You can purchase them for $10 each from our Storekeeper, Herb Herman at our meetings.
See more samples of the pictures on the calendar HERE.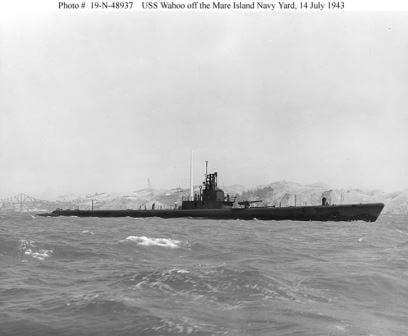 Lest we forget to perpetuate the memory of our shipmates who gave their lives in the pursuit of their duties while serving their country. . .
74 years ago, on Oct. 11, 1943, the USS Wahoo (SS-238), sailed off into history on her final and eternal patrol.
Postwar reckoning by Japanese records reported, that on 11 October, the date Wahoo was due to exit through La Perouse Strait, an antisubmarine aircraft sighted a wake and an apparent oil slick from a submerged submarine. The Japanese initiated a combined air and sea attack with numerous depth charges throughout the day. Another submarine had been depth-charged by a patrol boat while transiting the strait two days before, and the enemy's antisubmarine forces were on the alert; their attacks apparently fatally holed Wahoo, and she sank with all hands.
80 men were lost.
"Sailors, rest your oars, we have the watch."
Visit the Perch Base Eternal Patrol page.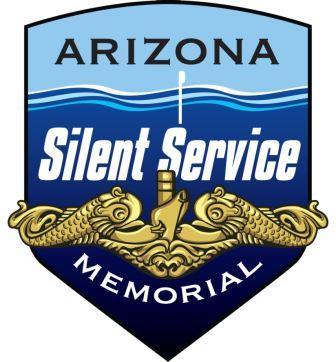 Perch Base Life Member and Holland Club member Tim Moore is also the Chairman of the Arizona Silent Service Memorial (ASSM) Committee. Tim gave a radio interview with Radio 1690 KDMT in Denver, CO about the ASSM project on October 9, 2017. The interview is about 10 minutes long and you can listen to the interview HERE.
Visit the ASSM website.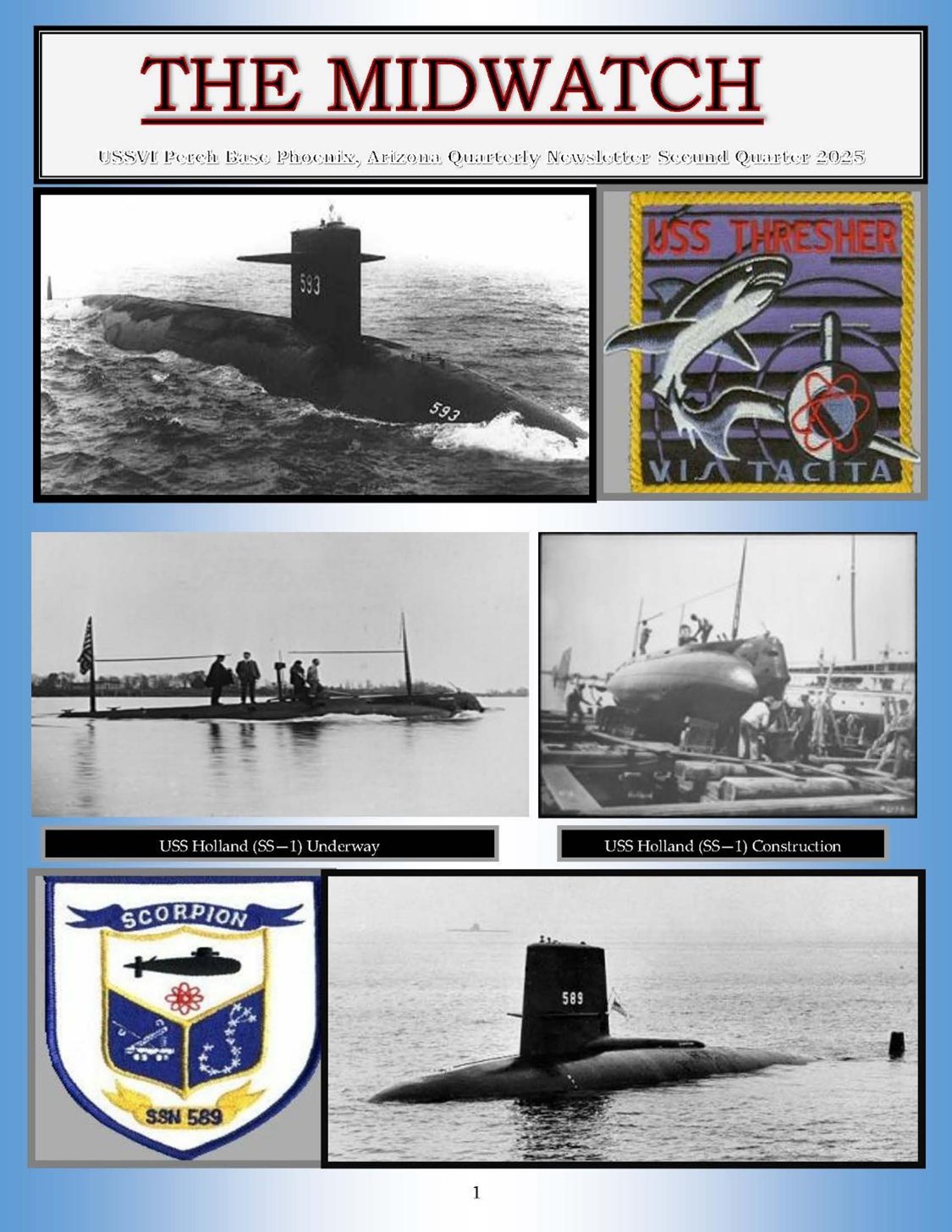 EXTRA, EXTRA! Read all about it!
The new MidWatch newsletter is published. Click HERE to read the new issue.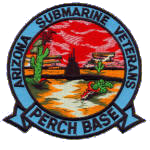 Membership Renewal Drive
Dues for 2018 must be received and processed no later than December 31st or your membership will lapse. THERE IS NO GRACE PERIOD. Any dues received after 12/31/2017 must include a $5.00 late fee.
As an incentive to get the dues collection process over as soon as possible, all members who return their Perch Base dues payments along with the enclosed return card prior to October 31, 2017 will be entered into an Early Bird Drawing. The name of one of these members will be selected at random at the Perch Base Annual Awards Banquet and the winner will be exempt from paying Perch Base dues in 2019. To be eligible, your dues payment must be postmarked no later than 10/31/2017.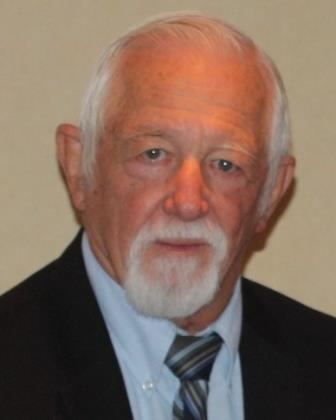 Richard Kunze
Our Perch Base Commander Richard Kunze departed on Eternal Patrol on August 14, 2017.
A memorial service was held Saturday, August 19, 2017 at the Surprise/Sun City Salvation Army.
An inurnment ceremony with full Navy honors was conducted September 27, 2017, at the National Cemetery of Arizona.
View and read more HERE.
SAILOR, REST YOUR OAR! YOUR WATCH HAS ENDED.
Your Brothers of the 'Phin Have the Watch.
Fair Winds and Following Seas, Shipmate.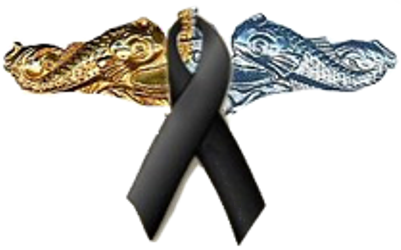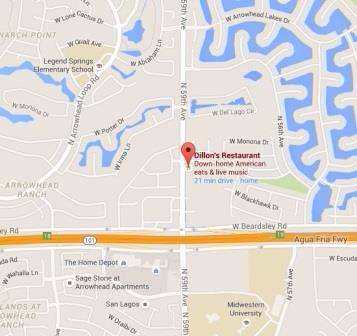 JOIN US AT A MEETING.
We meet the second Saturday of every month at 1200 hours (noon if you've been out a while) at Dillon's Restaurant, 20585 North 59th Ave, Glendale, AZ 85308-6821 (Left-click address, or the map above, for a Google map to Dillon's.) Come at 1100 for time to "socialize."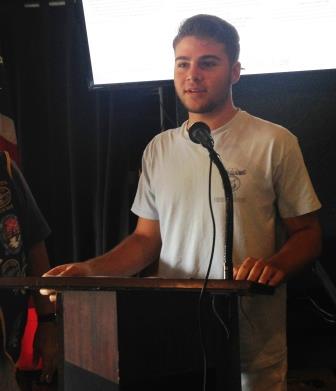 Base Scholarships
Congratulations to the 2017 Base Scholarship recipients.
Marley DeGroodt
Cameron Millette
Jacen Millette
Nathaniel Tippett
Jaid Urness
The Arizona Submarine Veterans Perch Base (Perch Base) believes it is part of our mission to assist, where possible, the dependent sons, daughters and grandchildren of our members in pursuit of a post-high school education.
View and read more about the Base Scholarship presentation HERE.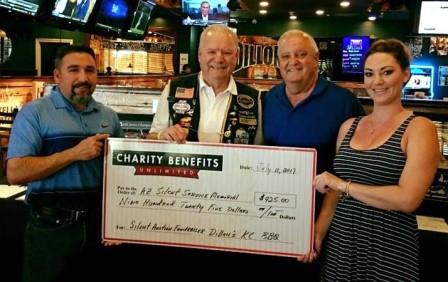 ASSM RECEIVES COMMUNITY SUPPORT
On Tuesday, 11 July 2017, Tim Moore, Chairman of the Arizona Silent Service Memorial Foundation was presented a check in the amount of $925.00 from funds raised in a silent auction event sponsored by the Dillon's Bayou location at Lake Pleasant. This silent auction event was facilitated by Charity Benefits Unlimited, a local company that assists charitable organizations with silent auction fundraising events. Dillon's KC BBQ has four valley locations and are huge supporters of veterans and veteran's organizations. We are extremely grateful for this support and I wish to thank Dillon's and CBU for their contributions to the Arizona Silent Service Memorial Foundation project.
Pictured here, from l to r, is George Valverde, Founder and Owner of Dillon's KC BBQ, Tim Moore, ASSM, Scott Nickels, Sr. Sales Fundraising Specialist for CBU and Keli Kozup, who does marketing and promotions for Dillon's.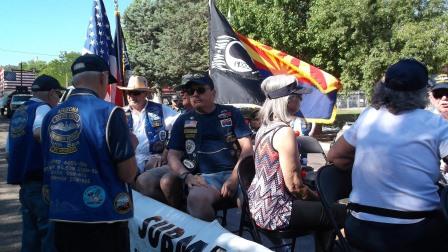 Prescott Frontier Days® Parade
Perch Base took the USS Phoenix float up to Prescott, Arizona on July 1st, 2017, for the Prescott Frontier Days® Parade.
After the parade, we had a BBQ lunch at Sherry and Tom Warner's home in Prescott Valley.
View more event pictures HERE.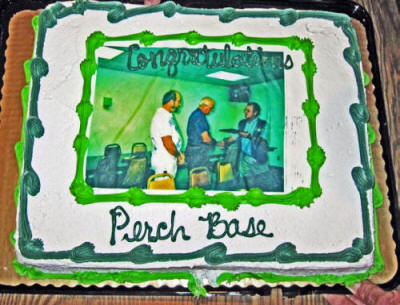 HAPPY 22nd BIRTHDAY
Perch Base was chartered by the USSVI on June 20, 1995, thus our base is 22 years old. See pictures of the original meeting and granting of the charter HERE.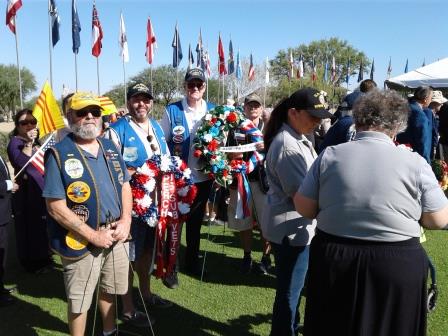 Memorial Day
Perch Base USSVI participated in Memorial Day Ceremonies at the National Cemetery of Arizona, including Tolling of the Boats, on Monday, May 29, 2017.
View more event pictures HERE.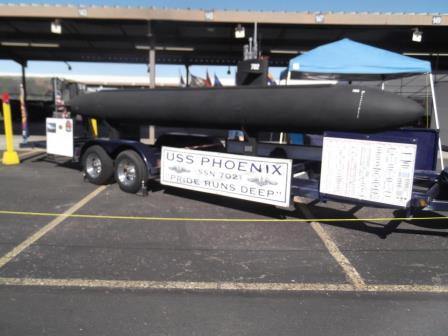 Mesa Marketplace
Perch Base Submarine Veterans (USSVI) took the USS Phoenix (SSN-702) float to the Mesa Market Place Memorial Event on May 27, 2017.
This was our first time participating in this event.
View more event pictures HERE.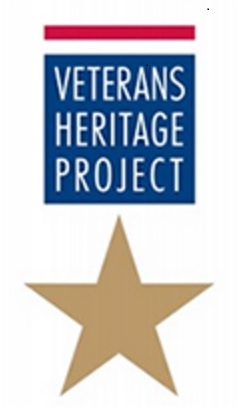 Veterans Heritage Project
Perch Base member Dick Noreika, Capt. USN (ret) encourages any submariners, but especially diesel boat sailors, to register for the Veterans Heritage Project. Many or our older sub sailors are sadly going on eternal patrol with stories that will be lost forever.
Contact Dick to get registered by emailing him at jnoreika@hotmail.com, or snail mail to P.O. Box 5272, Carefree, AZ 85377-5272.
Students in the Veterans Heritage Project (formerly Arizona Heritage Project) from chapter schools have conducted nearly 1,000 interviews with veterans from World War I to Afghanistan. An important reason to collect these narratives is to preserve them for future generations with the Veterans History Project at the Library of Congress in Washington DC, which has collected over 85,000 stories to date.
Click video to START.
The Loss of the Perch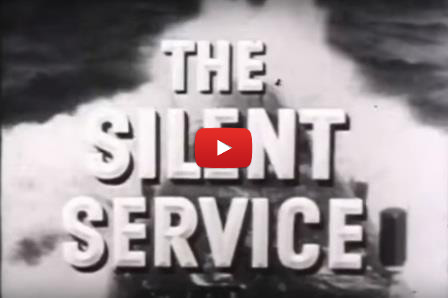 Click HERE to select another video.

When should I fly the American Flag at half staff?
65 U.S. Submarines never returned to port. Click on Eternal Patrol and see pictures and stories of the "boats" that remain at sea . . . forever, on eternal patrol.

USSVI Creed:
"To perpetuate the memory of our shipmates who gave their lives in the pursuit of their duties while serving their country. That their dedication, deeds and supreme sacrifice be a constant source of motivation toward greater accomplishments. Pledge loyalty and patriotism to the United States of America and its Constitution.
In addition to perpetuating the memory of departed shipmates, we shall provide a way for all Submariners to gather for the mutual benefit and enjoyment. Our common heritage as Submariners shall be strengthened by camaraderie. We support a strong U.S. Submarine Force.
The organization will engage in various projects and deeds that will bring about the perpetual remembrance of those shipmates who have given the supreme sacrifice. The organization will also endeavor to educate all third parties it comes in contact with about the services our submarine brothers performed and how their sacrifices made possible the freedom and lifestyle we enjoy today."

We honor those submariners
who have never
returned to port
and remain on
Eternal Patrol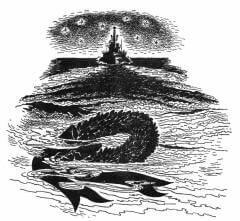 Click on the picture, above,
to see those boats on
"Eternal Patrol"

IF YOU'VE EARNED THESE...

WE are an organization with but one simple requirement to join
— have you ever worn Dolphins?
(been designated, "Qualified in Submarines.")
All of us have served their country
in the Silent Service

...WE WANT YOU!

Because we are the "SILENT SERVICE," many people are unaware of the services our submarine brothers performed in the Korean and Vietnam Wars. Thirty submarines served in the Korean War, as detailed on the USS Bowfin Submarine website. Sixty-six submarines served in the Vietnam War, as detailed in a letter from United States Secretary of the Navy Ray Mabus.

Click on this sentence, or the photo, below, to see how the float was constructed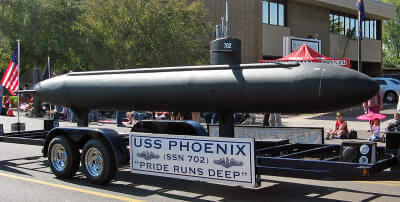 To honor those who currently serve, and those who went before us, we built this float that we use in parades and static displays. The float is a 1/15 scale model of the nuclear powered submarine USS Phoenix (SSN-702,) named after our city. The Phoenix was a Los Angeles-class submarine that was 362 feet long and, on the surface, had 32 feet of the ship under water.
Need a description of the Perch Base float, a scale model of the USS Phoenix (SSN-702)?
Click on the document icon, below, to get the approved and authentic script suitable for parades or other public events.
Refer the event organizers to http://www.perch-base.org/Float-Announcer-Script.pdf