Perch Base
Sailing Orders
This is the Base's Bulletin Board for Current Notices
All event details will be published in
Flash Traffic
messages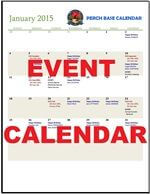 Mesa Market Place Memorial Day Event:
Mesa Market Place Memorial Day Event to be held on Saturday, May 27, 2017, from 8:00 am to a little after noon.
The Mesa Market Place is located on Baseline Rd, just south of the Superstition Highway (US-60) and Signal Butte Rd (Exit 193.)
10550 E Baseline Rd, Mesa, AZ 85209
(Left-click address, above, for a Google map to the Mesa Market Place.)
Perch Base will display the USS Phoenix float in a static display.
There will be a Remembrance at 10:30am. The Motorcycle Color Guard of America will present the Colors, Chuck Byers with MOPH 2560 and Vietnam Vets of America will provide the keynote address. The Patriot Youth Corps will perform the Missing Man Ceremony and the Wounded Warrior Ceremony.
See the Event Program HERE.
Memorial Day:
Perch Base will attend the Memorial Day ceremony at the National Memorial Cemetery of Arizona:
This is one of the two most important events of our yearly calendar.
Because of the large crowds at this event, and the scarcity of available seating, it is strongly urged that everyone get there no later than 7 a.m.
As in previous years, we will follow with the Tolling of the Boats in the Circle of Remembrance at the World War II Submarine Torpedo monument.
23029 N. Cave Creek Rd., Phoenix, AZ 85024
(Left-click address, above, for a Google map to the cemetery.)
The Webmaster will be at his qual boat's reunion, so please take pictures and forward to Dan Marks, webmaster@perch-base.org
Here's some pictures from last May's Memorial Day Ceremonies.
June Monthly General Meeting:
Join us at 1200 hours (noon if you've been out a while.) at Dillon's Restaurant,
20585 North 59th Ave, Glendale, AZ 85308-6821
(Left-click address, above, for a Google map to Dillon's.)
Come at 1100 for time to "socialize."
MidWatch deadline:
All input must be in to Chuck Luna, Communication Officer, to be included in next MidWatch Newsletter to be published on June 30th.
Staging at 8AM
Roll at 9AM
Thursday
August 31
thru
Tuesday
September 5
2017 Convention:
2017 Convention will be held in Orlando, FL at the Rosen Shingle Creek Resort.
Visit the Convention website.
(More details to follow.)
Here's some pictures from last year's Convention in Reno, NV.
Sierra Verde Elementary School:
More details coming later.
This will be a static display with the USS Phoenix (SSN-702) for the school's Veteran's Day celebration during which they instill a sense of honor and duty to our veterans. The Sierra Verde Elementary School is located at:
7241 W Rose Garden Ln, Glendale, AZ 85308
(Left-click address, above, for a Google map to the school.)