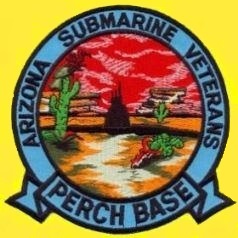 Arizona Submarine Veterans
Perch Base
Phoenix, AZ
United States Submariners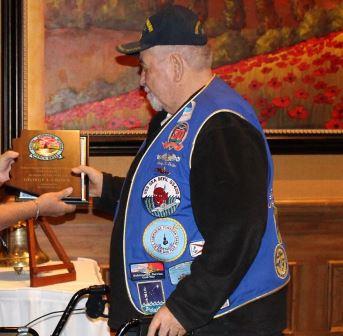 George Crider
Perch Base Life Member and Holland Club Member George Crider, STSCS(SS) departed on Eternal Patrol on August 16, 2018.
Our condolences to his wife, Sharon, and the rest of the family.
George first qualified on the USS Sea Devil (SS-400) in 1960 and served on 6 boats during his service from 1958 to his retirement in 1979.
A memorial service has yet to be announced.
SAILOR, REST YOUR OAR! YOUR WATCH HAS ENDED.
Your Brothers of the 'Phin Have the Watch.
Fair Winds and Following Seas, Shipmate.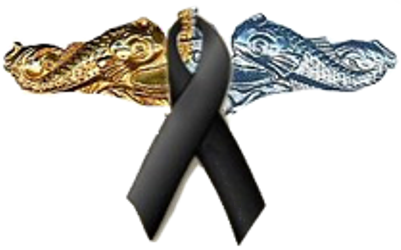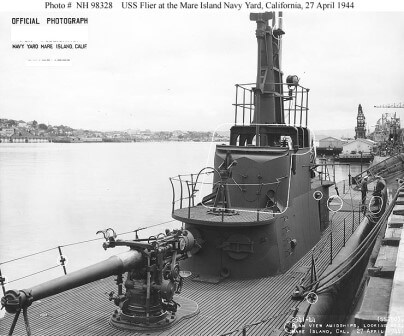 Lest we forget to perpetuate the memory of our shipmates who gave their lives in the pursuit of their duties while serving their country. . .
74 years ago, on Aug. 13, 1944, the USS Flier (SS-250), sailed off into history on her final and eternal patrol.
While on her 2nd war patrol, on 12 August, as she transited Balabac Strait on the surface, she struck a naval mine. Traveling at 18 knots (33 km/h), she disintegrated and sank in less than a minute, but several of her crew managed to escape. After a tortuous and painful journey, the few crew members reached Perth.
78 men were lost.
"Sailors, rest your oars, we have the watch."
Visit the Perch Base Eternal Patrol page.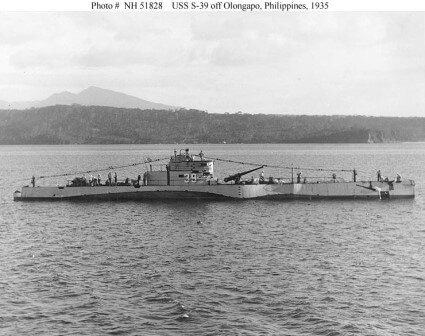 76 years ago, on Aug. 13, 1942, after four (4) war patrols, USS S-39 (SS-144) ran aground off Rossel Island (the Coral Sea.) Repeated efforts to free her failed but the entire crew was rescued by the HMAS Katoomba.
There was no loss of life.
Visit the Perch Base Eternal Patrol page.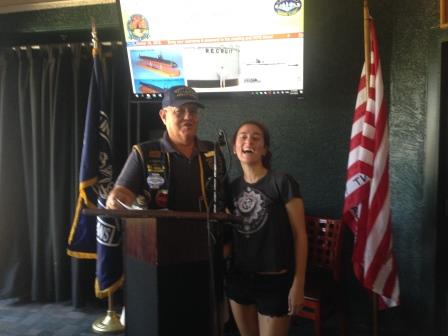 Base Scholarships
Congratulations to the 2018 Base Scholarship recipients.
Jaid Urness
Cameron Millette
Jacen Millette
Cole Norieka
The Arizona Submarine Veterans Perch Base (Perch Base) believes it is part of our mission to assist, where possible, the dependent sons, daughters and grandchildren of our members in pursuit of a post-high school education.
Jaid Urness, Chris Urness' daughter, was at the meeting on August 11 to accept her scholarship.
View and read more about the Base Scholarship presentation HERE.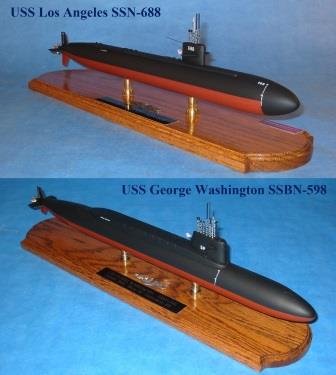 ASSM SUMMER CONTEST
The Arizona Silent Service Memorial (ASSM) is getting close to the goal. The funding is up to 90% ($90,000) and we now have sponsors for all 65 Lost Boats. Follow this LINK to see the Lost Boat sponsors.
The Arizona Silent Service Memorial (ASSM) Foundation is running a Summer Raffle. There are two ways to win. You may buy raffle tickets or you will also receive raffle tickets when you purchase memorial pavers.
The winner of the raffle wins a $500 Gift Certificate towards the purchase of your choice of a replica of one of Mel Douyette's Cold War Submarine models as advertised in the American Submariner magazine.
All mail in donations must be received by NO LATER THAN 11/15/18. Website donations will be open until 11/20/2018. The winner's name will be announced no later than 11/30/2018.
For details, follow this LINK to the flyer.
Other bases, non-members, businesses, and other organizations are encouraged to support the ASSM in the raffle, memorial paver purchases and donations.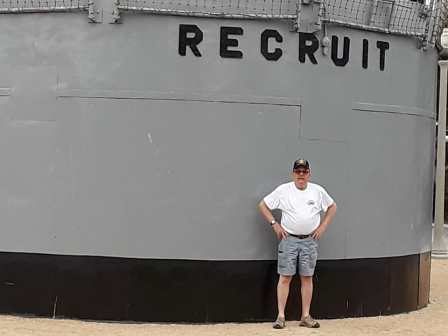 Jim Goes Back to Boot Camp!
Perch Base Membership Chairman and Life Member Jim Andrews visited the former San Diego Recruit Training Center (RTC), now Liberty Station Park. Jim was accompanied by his wife, Marcie. Many of us (including your Webmaster) went there for Boot Camp when we enlisted.
This may bring back great memories, or terrible nightmares, including shaved heads, wake-up calls with banging trash cans and endless marches on the grinder. Jim's RTC visit included the USS Recruit. In my day, we called it the USS Neversail.
Ater visiting the Recruit Training Center, Jim and Marcie toured the USS Midway Museum.
View more pictures HERE.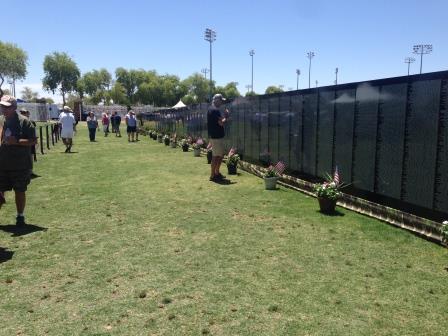 VIETNAM MOVING WALL MEMORIAL
July 5th through July 9th, the Vietnam Moving Wall Memorial was displayed at the Mark Coronado Park in Surprise, AZ.
Click HERE to learn more about the wall.
The Perch Base Webmaster and Life Member Dan Marks visited the Wall.
It was a touching experience.
View some pictures of the Vietnam Moving Wall Memorial and rubbings and citations of the six Navy personnel who were given posthumous Medals of Honor for their actions during the Vietnam War on the Perch Base website HERE.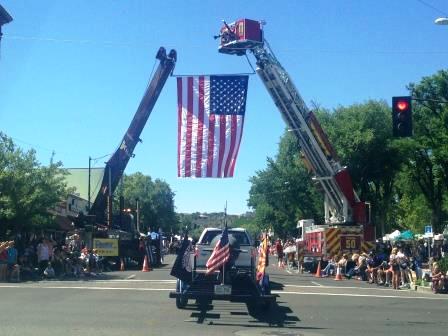 Prescott Frontier Days® Parade
Perch Base took the USS Phoenix float up to Prescott, Arizona on June 30th, 2018, for the Prescott Frontier Days® Parade.
According to the July 1, 2018, Prescott Daily Courier, the "US Submarine Veterans Gudgeon Base/Perch Base" entry won the "Walking Group" category in the Prescott Frontier Days® Parade.
After the parade, we had a BBQ lunch at Sherry and Tom Warner's home in Prescott Valley.
View more event pictures HERE.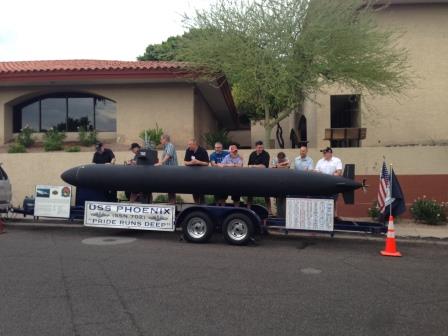 USS Phoenix Reunion
The USS Phoenix (SSN-702) held their first Reunion in Phoenix, AZ on June 15 and 16, 2018.
The crew held a reception at Aunt Chilada's Mexican Restaurant on June 16. Perch Base brought the USS Phoenix float to the reception and 8 Perch Base members and wives attended.
Terry Goddard, who served as the Mayor of Phoenix from 1984 to 1990, on the Central Arizona Water Conservation District from 2001 to 2003 and as the 24th Attorney General of Arizona from 2003 to 2011 was the keynote speaker. Mayor Goddard established the city's Phoenix Commission to help maintain the relationship with the submarine. The commission helped organize the sub cruises and crew visits to Arizona.
View more USS Phoenix Reunion Reception pictures HERE.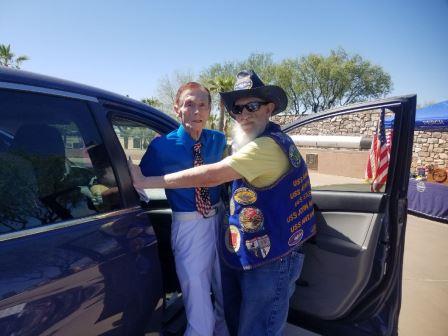 Memorial Day
Perch Base Holland Club and Life Member Davy Jones assisting Pearl Harbor Survivor Jack Holden out of his car for the the Memorial Day Tolling of the Boats Ceremony.
Perch Base USSVI participated in Memorial Day Ceremonies at the National Cemetery of Arizona, including Tolling of the Boats, on Monday, May 28, 2018.
View more Memorial Day pictures HERE.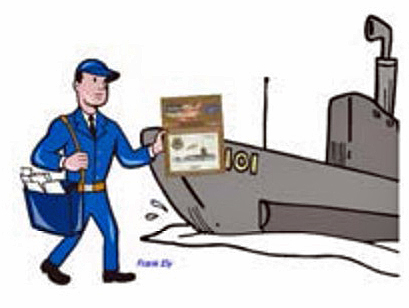 BOAT SPONSORSHIP PROGRAM
The purpose of the Boat Sponsorship Program (BSP) is to make the active duty submarine force members aware of USSVI and provide them with information about our activities through sponsorship of the American Submariner to the various Submarine related organizations. After all, these force members represent the future core membership of USSVI.
Perch Base is a sponsor, but did you know that individual members may sponsor each Fast Attack Submarine and/or each crew of the Boomers? Magazines are also sent to VA hospitals, NROTC units, schools and other places. The cost is $30 per year for a total of 12 magazines (three each of the four annual volumes.)
Our Perch Base Life Member Vic Van Horn is the USSVI BSP Program Manager. Let's make Vic proud. Check your copy of the American Submariner to sign up for the program.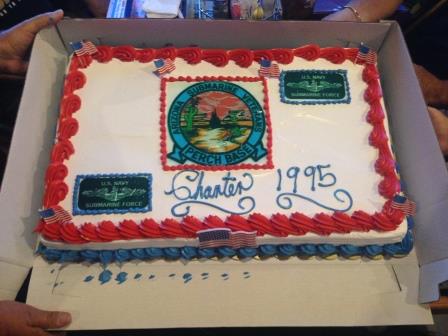 HAPPY 23rd BIRTHDAY
Perch Base members celebrated the 23rd birthday of the base during the meeting on June 9, 2018.
(The actual charter date was June 20, 1995.)
Cake was served.
View a few more pictures HERE.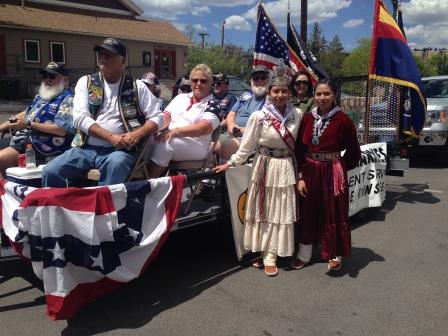 Flagstaff
A good turnout of Perch Base Members and wives participated in the Armed Forces Day Parade in Flagstaff on Saturday, May 19, 2018.
View more parade pictures HERE.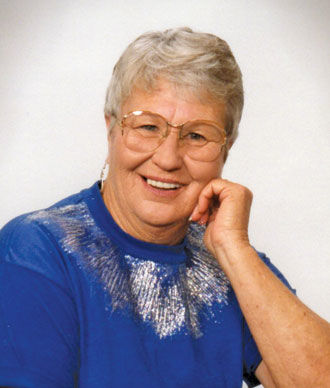 Linda Marie Wall, age 79, passed away May 1, 2018 in Sun City West, Arizona. Linda was born May 28, 1938 in Billings, Missouri to John Sims and Edith Pendleton Sims. She was a mother and homemaker. She and husband, Perch Base Life and Holland Club member, Jim Wall, SKCM(ss), (ret), came to Arizona to winter many years ago and eventually settled in Congress.
Perch Base extends our condolences to Jim and his family.
Services for Linda Wall were held at 2:00 PM on Sunday (May 20) at the Potter's House in Wickenburg, AZ.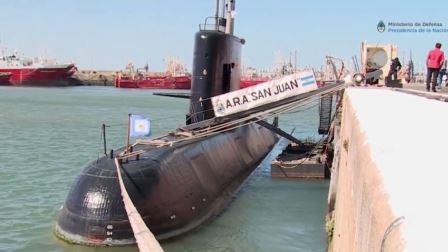 Although we usually only remember boats of the U.S. Navy, we extend our thoughts and prayers to the 44 "Brothers (and Sister) of the Phin" and their families in Argentina. The ARA San Juan was returning from a routine mission to Ushuaia, near the southernmost tip of South America, when it reported an "electrical breakdown" on November 15, 2017 and was not heard from again. More than a dozen countries have participated in the search for the sub that still remains lost at sea. 40 Shipmates Lost.
"Sailors, rest your oars, we have the watch."
Visit the Perch Base Eternal Patrol page.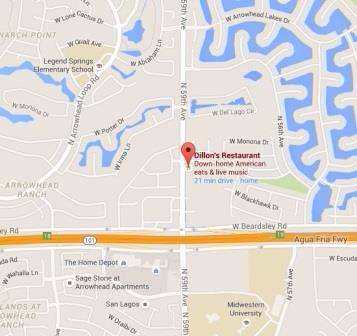 JOIN US AT A MEETING.
We meet the second Saturday of every month at 1200 hours (noon if you've been out a while) at Dillon's Restaurant, 20585 North 59th Ave, Glendale, AZ 85308-6821 (Left-click address, or the map above, for a Google map to Dillon's.) Come at 1100 for time to "socialize."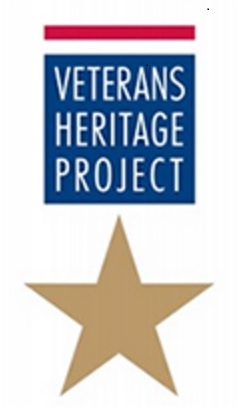 Veterans Heritage Project
Perch Base member Dick Noreika, Capt. USN (ret) encourages any submariners, but especially diesel boat sailors, to register for the Veterans Heritage Project. Many or our older sub sailors are sadly going on eternal patrol with stories that will be lost forever.
Contact Dick to get registered by emailing him at jnoreika@hotmail.com, or snail mail to P.O. Box 5272, Carefree, AZ 85377-5272.
Students in the Veterans Heritage Project (formerly Arizona Heritage Project) from chapter schools have conducted nearly 1,000 interviews with veterans from World War I to Afghanistan. An important reason to collect these narratives is to preserve them for future generations with the Veterans History Project at the Library of Congress in Washington DC, which has collected over 85,000 stories to date.
Click video to START.
The Loss of the Perch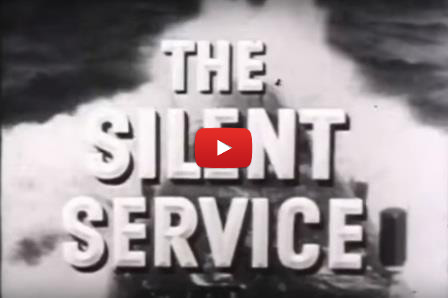 Click HERE to select another video.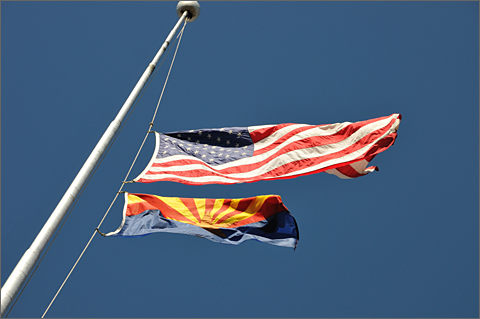 Governor Doug Ducey has ordered that flags at all state office buildings be lowered to half-staff from sunrise until sunset Wednesday, August 22 in honor of Chief Warrant Officer 3 Taylor J. Galvin, an Arizona native, who passed away on Monday from injuries he received when his helicopter crashed in Sinjar, Iraq. Flags will also be lowered on the day of internment, which has not been set.
The Governor released the following statement: "We mourn the loss of one of our brave soldiers, Chief Warrant Officer Galvin today. He made the ultimate sacrifice in defense of his country, and we are forever grateful. In honor of his service to our country, I've ordered flags at all state buildings be lowered to half-staff from sunrise until sunset on Wednesday, August 22, 2018."
Individuals, businesses, and other organizations are encouraged to join in this tribute.
65 U.S. Submarines never returned to port. Click on Eternal Patrol and see pictures and stories of the "boats" that remain at sea . . . forever, on eternal patrol.

USSVI Creed:
"To perpetuate the memory of our shipmates who gave their lives in the pursuit of their duties while serving their country. That their dedication, deeds and supreme sacrifice be a constant source of motivation toward greater accomplishments. Pledge loyalty and patriotism to the United States of America and its Constitution.
In addition to perpetuating the memory of departed shipmates, we shall provide a way for all Submariners to gather for the mutual benefit and enjoyment. Our common heritage as Submariners shall be strengthened by camaraderie. We support a strong U.S. Submarine Force.
The organization will engage in various projects and deeds that will bring about the perpetual remembrance of those shipmates who have given the supreme sacrifice. The organization will also endeavor to educate all third parties it comes in contact with about the services our submarine brothers performed and how their sacrifices made possible the freedom and lifestyle we enjoy today."

We honor those submariners
who have never
returned to port
and remain on
Eternal Patrol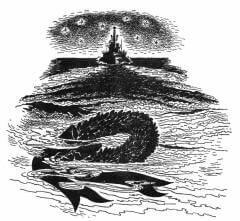 Click on the picture, above,
to see those boats on
"Eternal Patrol"

IF YOU'VE EARNED THESE...

WE are an organization with but one simple requirement to join
— have you ever worn Dolphins?
(been designated, "Qualified in Submarines.")
All of us have served their country
in the Silent Service

...WE WANT YOU!

Because we are the "SILENT SERVICE," many people are unaware of the services our submarine Brothers of the 'Phin performed in the Korean and Vietnam Wars. Thirty submarines served in the Korean War, as detailed on the Korean War Educator website. Sixty-six submarines served in the Vietnam War, as detailed in a letter from United States Secretary of the Navy Ray Mabus.

Click on this sentence, or the photo, below, to see how the float was constructed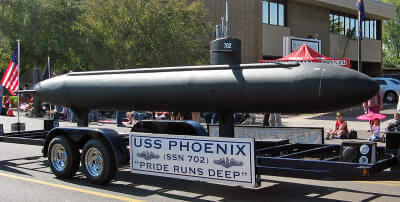 To honor those who currently serve, and those who went before us, we built this float that we use in parades and static displays. The float is a 1/15 scale model of the nuclear powered submarine USS Phoenix (SSN-702,) named after our city. The Phoenix was a Los Angeles-class submarine that was 362 feet long and, on the surface, had 32 feet of the ship under water.
Need a description of the Perch Base float, a scale model of the USS Phoenix (SSN-702)?
Click on the document icon, below, to get the approved and authentic script suitable for parades or other public events.
Refer the event organizers to http://www.perch-base.org/Float-Announcer-Script.pdf