Arizona Submarine Veterans
Perch Base
Phoenix, AZ
United States Submariners
Lest we forget to perpetuate the memory of our shipmates who gave their lives in the pursuit of their duties while serving their country. . .
74 years ago, on Feb. 11, 1942, the USS Shark (SS-174) sailed off into history on her final and eternal patrol.
She was probably lost due to enemy depth charges near the Makassar Strait (current Indonesia) but never officially determined.
59 men were lost.
"Sailors, rest your oars, we have the watch."
Visit the Perch Base Eternal Patrol page.
The (SUB) marines are looking for a few good men.
Marcus Hensley, our Perch Base Storekeeper, has accepted a new job that will require him to relocate to Michigan. As a result, we are looking for another Perch Base member to step up and become our new Storekeeper. Please contact Chuck Emmett, the Perch Base Commander, (commander@perch-base.org) to volunteer. Best of luck to Marcus in his new assignment.
Perch Base participated on February 6, 2016 in the 16th Annual Laveen Community Parade.
View the pictures HERE.
Perch Base member and WWII submarine veteran Billy Greives is on the binnacle list.
Billy recorded an oral history in 2007 of his war patrols
Follow the link to his video HERE.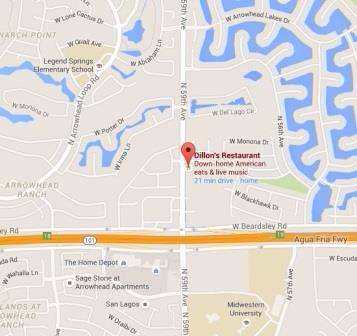 JOIN US AT A MEETING.
We meet the second Saturday of every month at 1200 hours (noon if you've been out a while) at Dillon's Restaurant, 20585 North 59th Ave, Glendale, AZ 85308-6821 (Left-click address, or the map above, for a Google map to Dillon's.) Come at 1100 for time to "socialize."
Perch Base held its Annual Awards Banquet on January 23, 2016 at the Pebble Creek Clubhouse. Our guest speaker was Admiral Vern Clark, the Chief of Naval Operations (CNO) from July 21, 2000, to July 22, 2005.
Thanks to Dan Henke who provided additional pictures, posted to the webpage on 02/03/2016. If you haven't looked since that date, there are many more pictures to see!
View the pictures HERE.
Save 50 Dollars!
The Arizona Silent Service Memorial Foundation is offering a Perch Base Year End/Annual Awards Banquet ASSM paver discount promotion. The $50 Off special discount coupon is applicable to both size pavers.
But wait, there's more!
You may also extend this special discount offer to your friends, family, business associates, shipmates or others with whom you come into contact. This offer is good for all paver orders received by February 15, 2016.
See the paver order form by clicking on this link to the ASSM website and simply write Promo Code 0576 on your check and paver order form and apply the $50 discount to your paver order.
Perch Base member Ernest V. Plantz, recipient of a Bronze Star and Purple Heart, and one of the first inductees to the Connecticut Veterans Hall of Fame, died at his Gales Ferry home Saturday, December 19, 2015, at the age of 95. Ernie was imprisoned from March 1942 until August 1945, as a Prisoner of War from the USS Perch, SS-176.
Ernie's obituary is posted HERE.
"Sailor, rest your oar, we have the watch."
Read a similar story of the POW experience of another USS Perch survivor, Bob Lents, on the Perch Base website HERE.
Click video to START.
The Loss of the Perch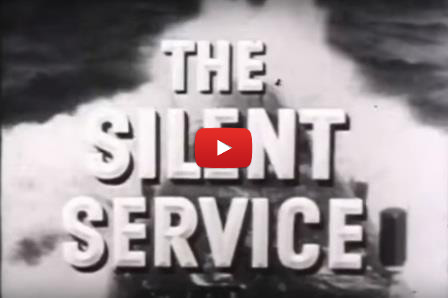 Click HERE to select another video.

When should I fly the American Flag at half staff?
65 U.S. Submarines never returned to port. Click on Eternal Patrol and see pictures and stories of the "boats" that remain at sea . . . forever, on eternal patrol.

USSVI Creed:
"To perpetuate the memory of our shipmates who gave their lives in the pursuit of their duties while serving their country. That their dedication, deeds and supreme sacrifice be a constant source of motivation toward greater accomplishments. Pledge loyalty and patriotism to the United States of America and its Constitution.
In addition to perpetuating the memory of departed shipmates, we shall provide a way for all Submariners to gather for the mutual benefit and enjoyment. Our common heritage as Submariners shall be strengthened by camaraderie. We support a strong U.S. Submarine Force.
The organization will engage in various projects and deeds that will bring about the perpetual remembrance of those shipmates who have given the supreme sacrifice. The organization will also endeavor to educate all third parties it comes in contact with about the services our submarine brothers performed and how their sacrifices made possible the freedom and lifestyle we enjoy today."

We honor those submariners
who have never
returned to port
and remain on
Eternal Patrol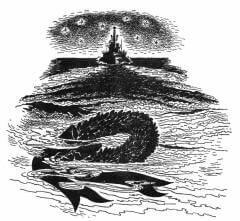 Click on the picture, above,
to see those boats on
"Eternal Patrol"

IF YOU'VE EARNED THESE...

WE are an organization with but one simple requirement to join
— have you ever worn Dolphins?
(been designated, "Qualified in Submarines.")
All of us have served their country
in the Silent Service

...WE WANT YOU!

Because we are the "SILENT SERVICE," many people are unaware of the services our submarine brothers performed in the Korean and Vietnam Wars. Thirty submarines served in the Korean War, as detailed on the USS Bowfin Submarine website. Sixty-six submarines served in the Vietnam War, as detailed in a letter from United States Secretary of the Navy Ray Mabus.

Click on this sentence, or the photo, below, to see how the float was constructed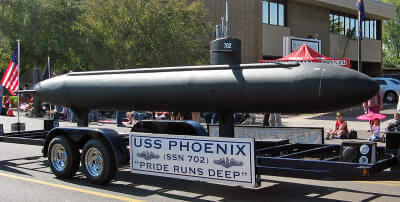 To honor those who currently serve, and those who went before us, we built this float that we use in parades and static displays. The float is a 1/15 scale model of the nuclear powered submarine USS Phoenix (SSN-702,) named after our city. The Phoenix was a Los Angeles-class submarine that was 362 feet long and, on the surface, had 32 feet of the ship under water.
Need a description of the Perch Base float, a scale model of the USS Phoenix (SSN-702)?
Click on the document icon, below, to get the approved and authentic script suitable for parades or other public events.
Refer the event organizers to http://www.perch-base.org/Float-Announcer-Script.pdf