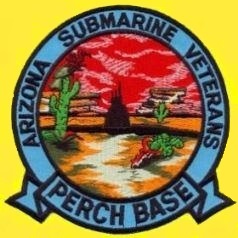 Arizona Submarine Veterans
Perch Base
Phoenix, AZ
United States Submariners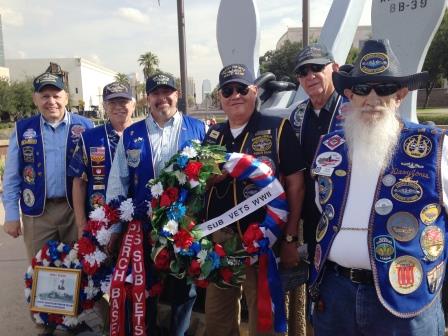 Pearl Harbor Remembrance
Perch Base attended the Pearl Harbor Remembrance Day event on 12/07/2016 at the Wesley Bolin Plaza by the Arizona State Capitol to place wreaths during the ceremony.
We placed two wreaths. One for the WW2 Submarine Veterans and one for Perch Base.
View more details and pictures HERE.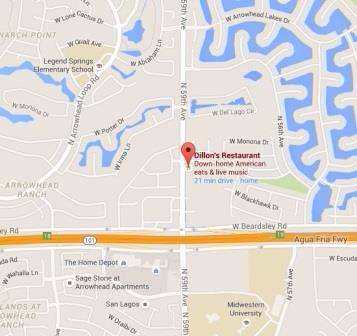 JOIN US AT A MEETING.
We meet the second Saturday of every month at 1200 hours (noon if you've been out a while) at Dillon's Restaurant, 20585 North 59th Ave, Glendale, AZ 85308-6821 (Left-click address, or the map above, for a Google map to Dillon's.) Come at 1100 for time to "socialize."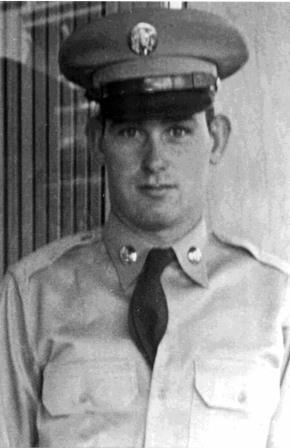 Pfc. Daniel Hunt
Perch Base members attended the interment of Army Pfc. Daniel Hunt, 18, of Columbiaville, Michigan at the National Memorial Cemetery of Arizona on December 2, 2016 with full military honors. Pfc. Hunt was previously MIA from the Korean War.
View more details HERE.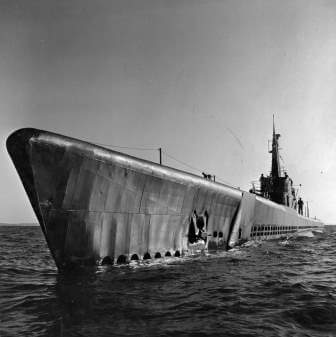 Lest we forget to perpetuate the memory of our shipmates who gave their lives in the pursuit of their duties while serving their country. . .
73 years ago, on Dec. 2, 1943, the USS Capelin (SS-289), sailed off into history on her final and eternal patrol.
Japanese records studied after the war listed an attack on a supposed United States submarine on 23 November, off Kaoe Bay, Halmahera. Evidence of an actual contact was slight, and the Japanese state that this attack was broken off. Enemy minefields are now known to have been placed in various positions along the north coast of Sulawesi (Celebes) in Capelin's area, and she may have been lost because of a mine explosion. Gone without a trace, with all her crew, Capelin remains in the list of ships lost without a known cause.
76 men were lost.
"Sailors, rest your oars, we have the watch."
Visit the Perch Base Eternal Patrol page.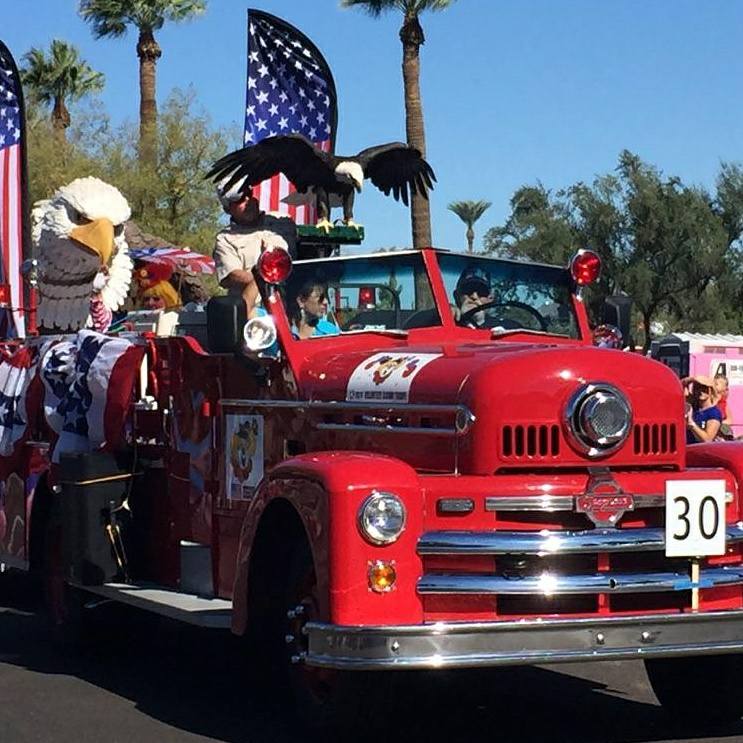 Phoenix Veterans Day Parade
Perch Base took the USS Phoenix float to the Phoenix, Arizona, Veterans Day Parade on Wednesday, November 11, 2016.
That's a real bald eagle on the firetruck!
View more details and pictures HERE.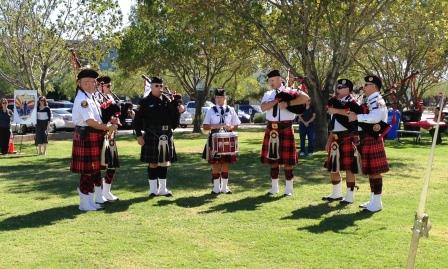 Gilbert Veterans Day
The Town of Gilbert, AZ, invited Perch Base back for their 2016 Veterans Day Ceremony. We took the USS Phoenix float to the Municipal Center for a static display on Thursday, November 10, 2016.
They say, "There's no such thing as a free lunch," but local restaurants fed us, too!
View more details and pictures HERE.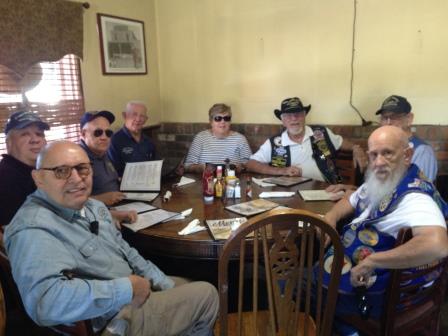 Black Canyon Veterans Day Parade
Perch Base took the USS Phoenix float to the Black Canyon City, Arizona, Veterans Day Parade on Saturday, November 5, 2016, but first, we must stop at the Rock Springs Cafe for our traditional slice of pie.
View more details and pictures HERE.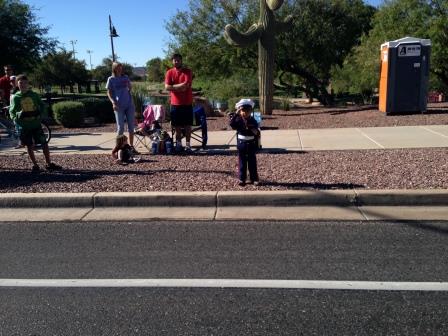 Anthem Veterans Day Parade
Perch Base took the USS Phoenix float to the Anthem, Arizona, Veterans Day Parade on Saturday, November 5, 2016. We were accompanied by the U.S. Naval Sea Cadet Corps - Phoenix Division. We had a big garbage truck in front of us, and Sheriff Joe Arpaio behind us, so we probably had the safest position in the parade!
View more details and pictures HERE.
ASSM
Perch Base member and Arizona Silent Service Memorial (ASSM) Foundation Chairman Dan Moss (r) presents a model of the USS La Jolla (SSN‑701) to Rear Admiral (ret) Mike McLaughlin (l). RADM McLauglin commanded the USS La Jolla, a Los Angeles class boat, prior to becoming the Commander of Submarine Squadron 11. Since his US Navy retirement, he is the Vice President of Site Support at the Palo Verde Nuclear Generating Station.
View the ASSM website HERE.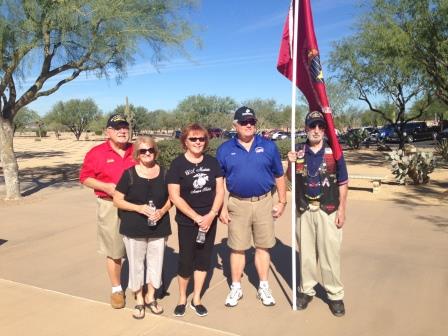 MIAP
The Missing In America Project (Arizona) led this Inurnment with Honors of 13 Forgotten and Unclaimed American Veterans from Maricopa County, Arizona on October 26, 2016. Some of these Veterans served our Country in WWI, WWII, Korea, Vietnam, and in peace time.
The Purpose of Missing In America Project (MIAP) is to locate, identify and inter the unclaimed cremated remains of American veterans through the joint efforts of private, state and federal organizations. To provide honor and respect to those who have served this country by securing a final resting place for these forgotten heroes like these 13 brave veterans of Arizona.
View more details and pictures HERE.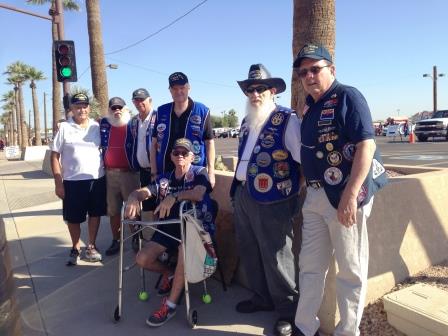 Billy Moore Days
Perch Base took the USS Phoenix (SSN-702) float for our first time to participate in the Billy Moore Days Parade in Avondale on Saturday, October 22, 2016. Avondale's founding father, William "Billy" G. Moore, arrived in Arizona in the late 1860s.
We were thrilled to be joined by Jim Denzien, who has recently been on the binnacle list.
View more details and pictures HERE.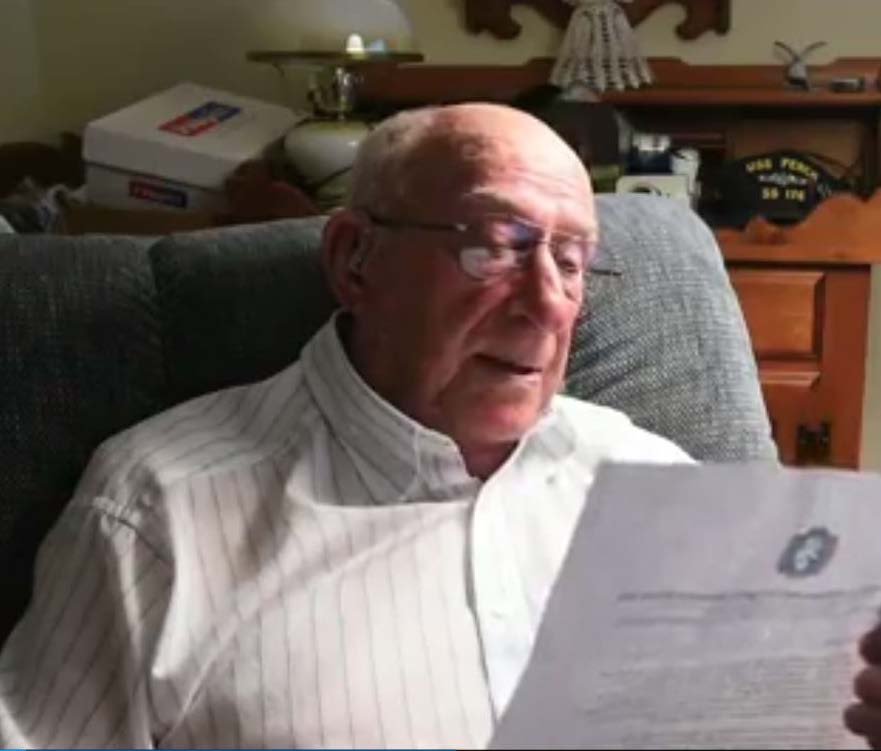 Happy Birthday Bob
Shipmate Robert W. "Bob" Lents, believed to be the sole surviving member of the crew of USS PERCH (SS-176), our Base namesake, turned 95 the 10th of October. Bob is a member of our Perch Base although his primary base is the Snook Base. He now resides, with his wife Carolyn, at the Arkansas Veterans Home of Fayetteville, AR.
View an article about his experience as a POW HERE.

ASSM 2016 FALL FESTIVAL RAFFLE
The Arizona Silent Service Memorial Foundation is sponsoring a Fall Festival fund raising project and you are invited and encouraged to participate.
You may win this 34" wood carving of the USS Tang SS-306, carved from American Walnut, a $350.00 value, or several other prizes. Click HERE to view the flyer.
Click video to START.
The Loss of the Perch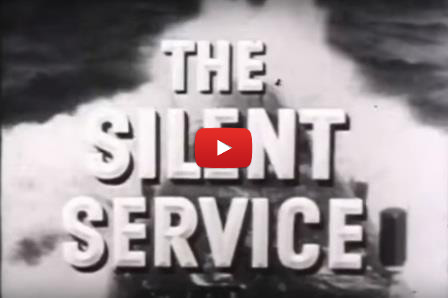 Click HERE to select another video.

In coordination with the Presidential Proclamation, all flags should be lowered to half-staff effective immediately in honor of John Glenn. The flags will remain at half-staff until the day of his interment which will be communicated as soon as it is announced.
Individuals, businesses, and other organizations are encouraged to join in this tribute.
65 U.S. Submarines never returned to port. Click on Eternal Patrol and see pictures and stories of the "boats" that remain at sea . . . forever, on eternal patrol.

USSVI Creed:
"To perpetuate the memory of our shipmates who gave their lives in the pursuit of their duties while serving their country. That their dedication, deeds and supreme sacrifice be a constant source of motivation toward greater accomplishments. Pledge loyalty and patriotism to the United States of America and its Constitution.
In addition to perpetuating the memory of departed shipmates, we shall provide a way for all Submariners to gather for the mutual benefit and enjoyment. Our common heritage as Submariners shall be strengthened by camaraderie. We support a strong U.S. Submarine Force.
The organization will engage in various projects and deeds that will bring about the perpetual remembrance of those shipmates who have given the supreme sacrifice. The organization will also endeavor to educate all third parties it comes in contact with about the services our submarine brothers performed and how their sacrifices made possible the freedom and lifestyle we enjoy today."

We honor those submariners
who have never
returned to port
and remain on
Eternal Patrol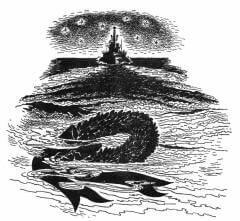 Click on the picture, above,
to see those boats on
"Eternal Patrol"

IF YOU'VE EARNED THESE...

WE are an organization with but one simple requirement to join
— have you ever worn Dolphins?
(been designated, "Qualified in Submarines.")
All of us have served their country
in the Silent Service

...WE WANT YOU!

Because we are the "SILENT SERVICE," many people are unaware of the services our submarine brothers performed in the Korean and Vietnam Wars. Thirty submarines served in the Korean War, as detailed on the USS Bowfin Submarine website. Sixty-six submarines served in the Vietnam War, as detailed in a letter from United States Secretary of the Navy Ray Mabus.

Click on this sentence, or the photo, below, to see how the float was constructed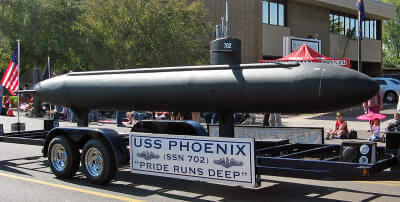 To honor those who currently serve, and those who went before us, we built this float that we use in parades and static displays. The float is a 1/15 scale model of the nuclear powered submarine USS Phoenix (SSN-702,) named after our city. The Phoenix was a Los Angeles-class submarine that was 362 feet long and, on the surface, had 32 feet of the ship under water.
Need a description of the Perch Base float, a scale model of the USS Phoenix (SSN-702)?
Click on the document icon, below, to get the approved and authentic script suitable for parades or other public events.
Refer the event organizers to http://www.perch-base.org/Float-Announcer-Script.pdf